About our CEO and Founder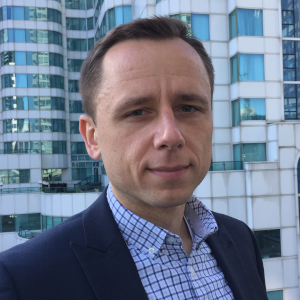 Wojciech Gryc is the founder and CEO of Chimera Information Systems (CIS). He is a serial entrepreneur and investor in the data science, AI, and technology industries. Prior to CIS, Gryc was the cofounder and CEO of Canopy Labs, an AI-driven customer data analytics platform helping leading airlines, retailers, and ticketing companies create better customer experiences through predictive modelling. The company was acquired in late 2018.
Outside of CIS, Gryc is an investor in companies building autonomous crop-dusting fleets, disruptive cemeteries, gravitational biology products, Alternative Reality (AR) glasses, and others.
Gryc is a Rhodes Scholar and holds Masters Degrees in Mathematical Modelling and Scientific Computing, and Social Science of the Internet, from the University of Oxford. He has undergraduate degrees in International Development and Mathematics from the University of Toronto. He previously worked with McKinsey & Co. and IBM Research.
Contact Us
Feel free to reach out to learn more about our services, technology stack, and pricing.
Alternatively, fill out our contact form.